Support services
---
Ministry of Health, Disability Support Service (DSS)
DSS funds support services for all disabled children and young people under 65yrs who are not funded by ACC. To be able to access DSS funding your child/young person must have a physical, sensory (vision, hearing), or intellectual impairment that is likely to last for more than 6 months. In order to access DSS funded services you must first have an assessment by the Needs Assessment Service Co-ordination (NASC) service.
---
NASC Services
You can make a referral yourself to your local NASC service or you can be referred by your doctor or other health professional or support agency. If your child meets the DSS criteria (see above) arrangements will be made for a person from the NASC to visit with you to find out what support is needed.
The assessment can be arranged at a place and time to suit you and your family. It can seem quite intimidating being asked in depth and personal questions about your family's life and how you cope and it's often a good idea to have a support person with you, someone not as emotionally involved in the situation who can act more objectively.
You can request that the assessor is knowledgeable about your culture and if you require it an interpreter or sign language facilitator can be made available. If you don't feel comfortable with the assessor or feel that they don't understand your situation you can ask for a different person to attend. If at any time you want to stop the assessment you can do that. You may need to take a break for a while or continue it on another day.
Be well prepared before the assessment, by thinking about what support you and your family really need.  Ask that the completed assessment you are required to sign be left with you so that you can ensure it has fully captured what you have said and is correct. Remember that the funded services you receive will be based on this document.
To find your nearest NASC service click here.
---
Community Day services
DSS funds day services for people with complex needs who have an intellectual disability in which employment is not an option.
To access a community day programme the young person will need to have a needs assessment through the NASC service who will determine how many half day sessions per week can be funded, with a maximum of ten half-day sessions. Your needs assessor will tell you about appropriate services in your area.
The community day service providers may offer a range of activities and all will work with you to develop an individual plan. Activities may include:
Daily living skills
Education and learning activities
Social activities
Recreation and leisure services
The Ministry of Social Development (MSD) funds community participation for other disabled adults not receiving funding from ACC. (see under Transition).
---
Equipment and Modification services
If your disabled family member requires equipment or modifications to your home to help them do everyday activities and be safe, the Equipment and Modification services may provide you with free or subsidised equipment, depending on your needs and situation. They do not cover equipment that would be covered by ACC and you must live in NZ, be a NZ citizen or from a country that has a funding agreement with New Zealand.
Some items are not available from DSS funding:
Items costing less than $50 (see Low-cost equipment and where to buy it)
Those for medical or health needs, incontinence or therapy.
If you need equipment for less than six months you may need to borrow it from your district health board or hire it.
---
How can I get equipment
If you want to get ministry-funded equipment, you'll need to talk to an assessor. They'll complete an assessment of your needs and look at ways to help you do your everyday tasks. With your help, the assessor identifies the equipment you need to be safe and independent at home, at work or study. For more information on the assessment process, go to Accessing Equipment and Modification Services.
---
Behavior Support
Behaviour support services are for people with an intellectual disability whose behaviour makes it difficult for them to engage in everyday activities and relationships. The Behaviour Support Service will work with your child/young person, family and support network.
Your NASC agency can talk to you about this service and arrange for a referral if appropriate.
---
Child Development services
These services are provided to help your disabled pre-schooler. They include a non-medical, multidisciplinary team of health and community based services who will work with you to encourage your child's development. They can provide a specialist developmental assessment for your child and organise appropriate services to ensure that your child has the opportunity to enjoy life as best they can.
Talk to your GP, well child nurse or specialist if you would like further information about services in your area and the possibility of a referral.
---
Home and Community Support Services (HCSS)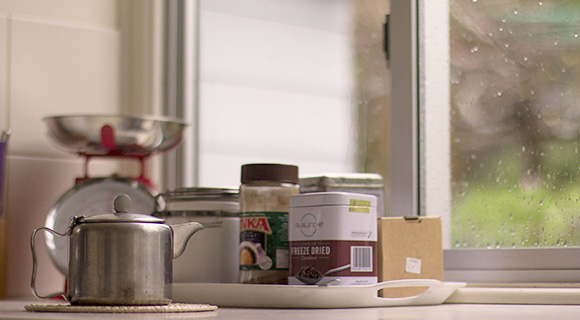 DSS funds agencies to help with personal care and "managing" the home (household management). Funded hours are allocated in these two areas:
Personal care includes:
Getting up and going to bed
Household management includes:
Washing and drying clothes
Vacuuming, dusting, cleaning the bathroom etc.
Household management is only available for disabled people with a Community Services card or for parents of children under 16yrs who have a Community Services Card.
A needs assessment from your NASC agency will determine if HCSS can help your family. Disabled children/young people can get support to help them with daily activities. Your NASC assessor can give you a list of suitable HCSS providers in your area. Once you have decided on an agency, they will develop a plan with you and discuss what qualities the support worker may need to best meet your needs.
---
Supported Living
Supported Living is available to any person with a mild to moderate disability who is 17yrs or older. It provides some assistance where there is a need for shopping, budgeting, accessing the community or dealing with agencies such as banks and Work and Income.  It cannot be used for personal care, managing the household, rehab or vocational services. A Needs Assessor will help to determine whether this service would be appropriate to meet the needs of the disabled person. It is funded by DSS and not means tested.
---
Residential Support Services (RSS)
DSS funds Community Residential Support to assist disabled adults to live in a community environment while receiving support for up to 24 hours a day. Services are provided in a range of settings from small to larger homes, group homes or flats. You need to be a NZ resident, under 65yrs, have a long-term disability and not be funded by ACC to receive residential services. Your needs assessor can tell you if this service would be right for the young disabled person in your family.
RSS is funded from the disabled person's benefit and by DSS. A set amount from the disabled persons benefit towards the cost is determined by Work and Income and a small portion is retained for personal needs. DSS provides funding for the remainder of the cost. Work and Income can provide updated information regarding the amount of the personal allowance. Visit the Work and Income New Zealand website or phone 0800 559 009.
---
Carer Support
The Carer Support Subsidy subsidises some of the costs of having someone care for your disabled child/young person so that you can have a break. It is funded by DSS and the number of hours/days is determined by your needs assessment. The rates may vary in different regions but are around $75.00/24 hrs. There is only one rate in each area and depending on the complexity of your child/young person's disability you may have to top up this rate to be acceptable or to attract skilled people. You can pay friends or family members (excluding parents or partners) who don't live at the same address as the full time carer. You can't go to work when you are using Carer Support payments. You can use it to pay a respite facility. The support payments received by the person giving you a break may be subject to income tax depending on the individual circumstances. They may wish to get further advice from Work and Income New Zealand website or phone 0800 559 009.
For more information on the subsidy, read How to Claim Carer Support and download a sample copy of the claim form.
---
Respite Care
Respite services are provided to give families and disabled people a short term break from each other. It should be a safe, positive, fun experience for your child/young person so that you can really relax and have a break. Respite Services are community-based and there are a number of options available. Your needs assessor will be able to advise you about what suitable respite options are available in your area and how they can be accessed.
It is really important that you ask around from others in similar situations to find out about what respite facilities are available and the standard of care and skills provided. Respite care can be arranged on a regular basis or it may be available in times of emergency or unforeseen events. Check with your needs assessor to ensure this is possible if required.
---
Individualised Funding
Currently this is a way of paying for Home and Community Support Services (HCSS – see previous information) without using a provider. It allows you to directly manage the funding that has been allocated to you following a needs assessment. Again the funding is allocated for household management and personal care.
IF was designed to give the disabled person/family increased choice and control over recruiting and training support workers and deciding when and how they will work. This does mean that the disabled person/family member then becomes the employer and must accept that responsibility. You cannot currently employ a spouse/partner or parents of a disabled person.
Your allocated funding is provided to you through an IF host organisation who should explain IF in detail to you and help you set up and manage your support. You are required to invoice them regularly for the support hours used and they will pass the funding from the Ministry of Health on to you. Part of your funding package goes to the host agency for providing this service. They can also provide recruiting, training, and payroll functions for an extra fee but remember you are still the employer and need to know exactly what your responsibilities are in that role.
Click here to find IF Host organisations
Updated IF Host Provider list – 29 Nov 2011
---
The New Model
DSS is in the process of developing the New Model in the hope of providing more choice and control over the support families receive to ensure our children/young people can lead the lives they want.
The New Model has four components:
Information and assistance: Currently in the Bay of Plenty (BOP) there is a demonstration project using Local Area Co-ordinators (LAC) to "walk alongside" the disabled person and help them decide what they want to do with their lives. They can help them build up community networks.
Funding: Again in the BOP there is a trial where some disabled people and families can use a self-assessment tool for their needs assessment. This is NOT available for those with complex needs. DSS are looking at how they can allocate funding rather than services.
Buying Support: This is designed to enable disabled people to have more flexibility over what support they can buy. Increasing their opportunities through Individualised Funding.
Quality of Support: Focusing on outcomes of funding/services to ensure that disabled people are able to enjoy a good life.
---
Choice in Community Living
Choice in Community Living is an alternative to residential services for people with significant disabilities. It offers more choice and control over where they live, who they live with and how they are supported.
Currently there is a pilot programme for Choice in Community Living for people living in Auckland and Waikato who:
Live in a residential service and want to leave and move into their own home, whether they rent or own it.
Live in their parent's home, have disability support needs similar to people in residential services, and want to live their own home, whether they rent or own.
Live somewhere where the situation is unsustainable and where the usual course of action would be a referral to a residential service which is not what the person or their family wants.
The NASC has provided facilitators with specific expertise in this area. If you are interested in finding out more about this pilot programme you can contact:
Auckland: Taikura Trust:  Elizabeth Tohu
Ph. 027 588 3342
E mail:  elizabeth.tohu@taikura.org.nz
Waikato: Disability Support Link: Nellie Harris
Ph. 07 839 1441
Email:  Nellie.harris@waikatodhb.health.nz
---
Enabling Good Lives
In August 2011, the Minister for Disability Issues invited an independent experts group to advise on a 'clean sheet' design of supports for disabled people during the day. The group's report, entitled 'Enabling Good Lives', recommended change to the whole system of supports for disabled people. It went further than the Ministry of Health's New Model by drawing in a range of agencies and giving disabled people a stronger role in decision-making.
Over 2012, the Ministries of Health and Social Development worked with the disability sector and families to identify how to progress the Enabling Good Lives approach in the Waikato, Wellington, and Christchurch.
In September 2012, the Ministerial Committee for Disability Issues agreed:
A vision for the future disability support system to support disabled people
An agreed long term direction for change
Principles to guide decisions on the changes.
These reflect the approach and focus for change described in the Enabling Good Lives report.
Enabling Good Lives is a new way of supporting disabled people that offers them greater choice and control over the supports they receive and the lives they lead. Christchurch school leavers with disabilities will be the first to benefit from it.
A three year demonstration of Enabling Good Lives has been approved by Cabinet in July 2013 to begin in Christchurch immediately. The demonstration will involve the Ministries of Health, Education and Social Development. Disabled people will have a strong role in governance. The demonstration will build on the Ministry of Health's New Model for Supporting Disabled People.
The Enabling Good Lives Cabinet paper can be found on the Office for Disability Issues website. A link to the national Enabling Good Lives Leadership Group can also be found here.
---
Payment to Family Carers:
The Government has introduced a new policy, effective from October 1st 2013 which will fund some disabled people to pay a family member to provide personal care and household management.
What does this policy mean?
Disabled adults (18 yrs and over) assessed as having high or very high needs based on a number of criteria will be able to employ their parent or other family member (except spouse or partner) to provide up to 40hrs of support per week.
Further information re the governments policy can be found at http://www.health.govt.nz/our-work/disability-services/disability-projects-and-programmes/funded-family-care-notice-and-operational-policy
There appears to be some confusion amongst our members at present about how a disabled person with severe cognitive impairment and communication difficulties will be able to understand and decide whether or not to use a contracted provider or an appropriate family member and if the latter, how will they have the capacity to become the employer of their family member?
FASS ( Funding Advisory and Support Service) is the organisation that has been set up to "assist" the disabled person to make decisions and "manage" their employment role. See their website and contact them at www.fass.org.nz. As always, the policy documentation  takes as a given that all disabled people with high and complex needs arel cognitively able.
It should also be noted that any care provided by a family member under this policy is to replace care provided by an agency or through IF, not on top of.
The amount family carers can be paid is $13.73/hr – the minimum wage.
The CCG did send in a lengthy submission but along with many other organisations was not acknowledged in the list of submitters.
---
Consumer Consortium
Disability Support Services (DSS) set up the Consumer Consortium after the Consumer Forums in 2004-5 suggested there should be an opportunity for consumers to provide advice and input into the work of DSS to inform policy and service development. Membership is made up of disabled people and family members from agreed national organisations who support consumers of DSS services
Since its inception a member of CCG has represented Carers NZ on the Consortium. Their term of office is almost completed. The CCG has now requested that DSS consider providing the opportunity for us to be represented to provide a voice for those unable to attend such forums.
---
Child and youth disability projects
Disability Support Services have initiated the development of a broad disability services focused Action Plan for Children and Youth, incorporating strategic priorities and government directions.
A recent service development includes a trial project in Auckland to give providers funding to establish "wrap around" services for families so that children and young people with significantly complex needs can be supported to remain in the community and a home environment with flexible packages of care. The Ministry is trialling this to provide a range of disability services through one provider so that the children, young people and their families and whanau receive proactive, comprehensive, individualised, consistent and streamlined disability supports aimed at improving family resilience, and keeping children in their homes and communities.
The focus of the Ministry of Health's Disability Support Services is based on the New Zealand Disability Strategy: Making a World of Difference – Whakanui Oranga. This document aims to ensure disabled people live in a society that highly values their lives, works to improve their participation in their communities and ensures their needs are considered before decisions that affect them are made.
DSS is part of the National Services Purchasing Group within the National Health Board.
For further information about Disability Support Services click here
---
ACC
For children and young people with complex support needs who are funded through ACC, they have recently developed a new ACC serious injury & disability website.
This site includes information on:
How can I get help with what I need?
What help is there for parents and carers?